The prices shown on this site are gross prices. We do not add any additional charges or taxes. These are the real prices what you pay.
*LOWEST PRICE - 8 € / person / one lesson (30 min ) in group by ordering 50 lessons.
Installment payment is available. 
Different payment methods. Payment with credit card on PayPal available.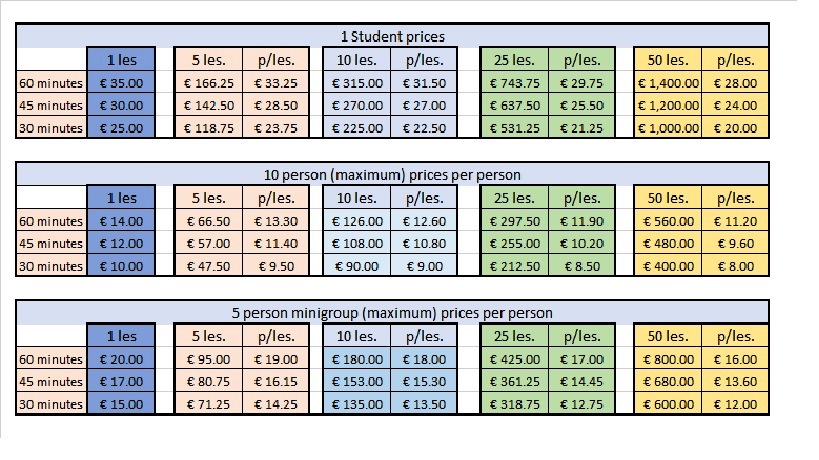 No Items.